Elder Haywood & Bettye Henderson, Jr.
Gospel LightHouse COGIC is a church on the move. It is a spirit-led, spirit-fed powerhouse where the word of God is foremost having a free course and the liberating spirit of the Holy Ghost (Acts 2) saturates all who enter therein. The light from this grand church reaches out throughout the entire East Texas areas, Kennard, Lufkin, Nacogdoches, Livingston, etc. as they are a traveling church staying on-the-go for God. Gospel LightHouse (GLH) is under the leadership of Rev. Haywood Henderson, Jr., former college basketball star nicknamed Hollywood Henderson, and the eldest daughter of two of Texas' most outstanding pioneers of faith, Supt. Noble L. Cooper, Sr. and Dorphine Byrd-Cooper, Missionary Betty Henderson. The church has grown marvelously under their leadership. They continue to uphold the holy and sacred standards, doctrines, and holy traditions of the Churches of God in Christ, known as the largest Black Pentecostal organization in the entire universe. The Church of God in Christ's founder is the Late Bishop C.H. Mason.
The Beacon - Church of God in Christ Newsletter
The Cooper Sisters and Mother
This is Supt. Noble L. Cooper, Sr., father, crusader, musician, prophet, evangelist, teacher, and pastor are some of the many hats he has had to wear by the anointing of the Holy Spirit. What a revivalist! And church builder! And with his guitar and gospel singing, he turned a group of teenagers around who were on the dance floor for the devil. Today, those teenagers are preachers, missionaries, pastors and evangelists.



Gospel Lighthouse's Annual Women's Convention is held April 2009!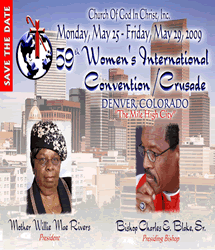 2009 Men Perfecting Men Church of God in Christ CONFERENCE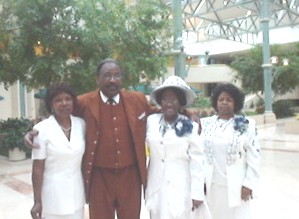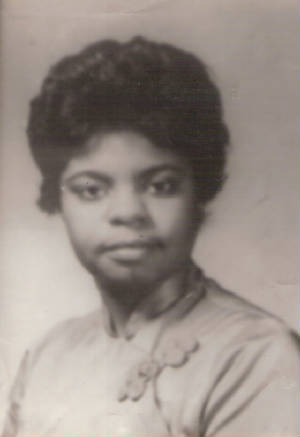 Internal Light

Luke 11:33-36 says: No one after lighting a lamp puts it in a hidden place or under a basket, but on a lamp-stand, so that those who come in can see the light. Your eye is the lamp of your body. When your eye is healthy, your whole body is full of light, but when it is diseased, your body is full of darkness. Therefore see to it that the light in you is not darkness. If then your whole body is full of light, with no part in the dark, it will be as full of light as when the light of a lamp shines on you.



Adorable little Christopher Cooper
The last son of Supt. Noble L. Cooper



Hit Single by Carl E. Cooper, Los Angeles, CA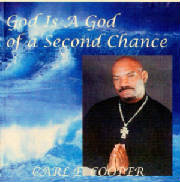 God is a God of a Second Chance Single CD