THE WALL OF FAME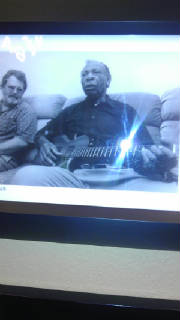 2011-12
CHURCH BUILDERS
SOUL WINNERS
EVANGELISTS
TEACHERS
PREACHER
REVIVALISTS
PROPHET/ESS
HUMANITARIANS
PASTOR/LEADERS
MUSICIAN/GUITARIST
SOLOISTS
ANOINTED COUNSELORS
GODLY PARENTS
SERVANTS OF THE LORD





SUPT. NOBLE LEE & DORPHINE BYRD-COOPER

Supt. Noble & District Missionary Dorphine Cooper
Groveton-Crockett District COGIC now Supt. Kurt Thomas

THEIR LABOR OF LOVE

Supt. and Missionary Cooper love everyone. They have given, toiled, prayed, tarried, fed, nourished, and carried many men, women and children from all walks of life into their hearts, their home, their church and their God. Their labor of love is not in Vain. Today, in their golden years, they continue and remain faithful to their God and Lord, never to be forgotten or pushed aside, for 50+ years labor of love speak loudly for them. One of their favorite songs is "May the Works I've Done Speak for me."
Noble Lee Cooper, Sr.

A pastor of four churches in four different Texas towns, evangelist, guitarist, and soloist for the Gospel of Christ for over 60 years. Also, a husband and father of ten children. He was called into the ministry at a young age receiving salvation at the age of 19.

He was called and anointed to complete the most difficult tasks for mortal man as he ventured into cities that defied righteousness. Against all odds, he put his life on the life for the purpose of the church, the cause of Christ, the advancing of the kingdom. Wherever he preached, the results yielded eternal spiritual changes for many lost souls.

FAMILY HISTORY

From the first Generation of the Coopers, Noble's grandfather was Cooper Murchison born December 1847 in Tennessee. His father was the white slavemaster of the Murchison Plantation and mother an Indian slavewoman. When all the slaves were set free in 1865, Cooper became a free man and his father, Mr. Murchison, gave him the land today still known as "The Cooper's Settlement" as a gift. Cooper married Zemlia in 1866 of Crockett, Texas and they had 11 children. After her death, he married Lucy Buckner in 1898 who was born in Georgia. Cooper Murchison, identified as a Mullotto male by the US Census, apparently changed his name according to the 1990 US Census for unknown reasons to Rufus Murchison Cooper.

From the first Generation of the Coopers, Noble's father was born to John Chuck Cooper, child of Cooper Murchison (Rufus Murchison Cooper) and Zemlia, November 1873, in Crockett, Texas. As stated, they had 11 children.

From the second Generation of the Coopers, Noble was borned the youngest child of 19 children by Doshia (Dorcas) and John Cooper. Brothers and sisters were Inez, John Doc, Mary Bessie, Rosia Lee, Isroe C. Shame (IC), Colbert, Eddia Mae, Perry, John Jr, Rufus, Memphis Mint, Nora Lee, Zimmely, Douglas (Dad), Lucille, Lottie Mae, and Finas.

From the third Generation of the Coopers, Noble and Dorphine Cooper had ten children: Bettye, Noble, Marva, Perry, Dee, Terry, Chery, Carl, Dorothy and Chris. (information taken from Family History Book by Ronald Wesley Groves Sr.)

Missionary Dorphine Byrd-Cooper

Born to Pinky and Ambrose Byrd. Raised by her grandmother, Nettie Green, she was an only child.

She received her faith in God when she began praying as a youth at the age of seven. She received the fullness of the baptism at the age of twelve. She has always been a praying woman full of courage and faith. Being the mother of ten children, she has kept her faith in God. She always participated in the Prayer Bible Bands with the women of the community. Each day, she would have prayer and bible study with her own children including the children in the community. Her concern for the destiny of souls is very evident and as strong today as it was years ago.

She conducted revivals, some that lasted for over nine weeks. The word continued to spread in the town. The people kept coming, especially young couples, seeking salvation, and God saved them. The words she spoke were powerful and lifechanging: Sins will kill you; If you take it, You can make it; The 10 Virgins - Don't Be Foolish, etc.. She earned a new name: "PRECIOUS JEWEL".

Gifts from God

Supt. Noble L. Cooper and Missionary Dorphine Byrd-Cooper are true gifts from Heaven. Since they have made God their refuge and habitation by trusting Him, spent time with him every day in prayer, and made Him the center of their Joy, they are in a sheltered placed of promise with God:

"You shall tread upon the lion and the cobra,

The young lion and the serpent you shall trample underfoot.

Because He has set His love upon you. He will deliver you.

He will set you on high, because you have known His name.

You shall call upon Him, and He will answer.

He will be with you in trouble. He will deliver and honor you.

With long life, He will satisfy you and show you His salvation."

Psalm 91

More about "Detours to Destiny"